Welcome to Northern Arizona Glam Squad monthly promotions page!
About our September Promotion
Have you thought about trying a spray tan? Well September is the month to do it! Let us do our part in making your skin look radiant and tan! . For this month we are offering  sunless, spray tan, single session. Starting at $30.
We have other sunless solution options such as Double Dark, One hour and Venetian Plus. Start at $35 a session.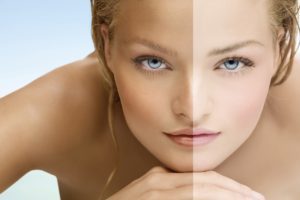 We suggest you exfoliate your skin with baking soda and a wash cloth. Nail services, waxing or shaving should all be done prior to a custom spray tan.
Arrive with no lotion, makeup, or deodorant. Wear or bring loose clothing, and shoes to go home in.
We will help you pick out solution options when you arrive. The service roughly takes 10-15 minutes.
If you are under 18, please have a parent note stating they give their permission for you have to a spray tan done.
We also offer spray tan parties at an additional discount. Minimum party is 6 people. You must all arrive together. You are welcome to, bring food and drinks. Enjoy the night listening to music, and hang out with your friends as each of them receives a sunless, spray tan.

Schedule today! Expires 9/30/2017. NO rain checks, or cannot be combined with any other offer.
Please mention this advertisement when scheduling your appointment via phone or text message. You can schedule this offer online through our online scheduling service.
(928) 255-3788 by phone or text | email: info@nazglamsquad.com